Bite magazine: Editor's picks, May 9
Every cook loves to rustle up something out of nothing - nothing being items in the fridge or pantry, rather than those from a specific shop.
Tonight's chicken with olives, garlic and lemon is a quick weeknight roast using chicken pieces (these could be on hand in the freezer) and gives you very good reason to have jars of olives and capers in the fridge at all times. It has shallots in it too which have only recently become a regular in my cupboard, I am not sure why I always just kept onions, because these little sweeties really bring something special to dishes such as this.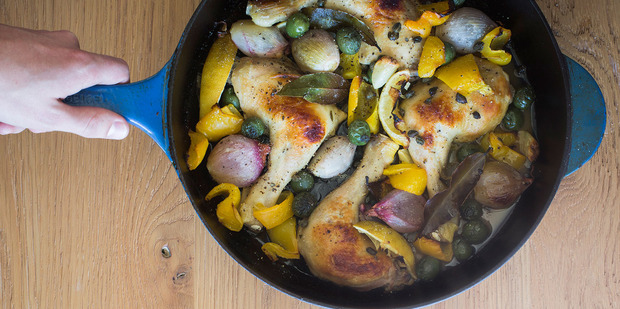 The chocolate macaroon self-saucing pudding can be whipped up on a whim when spirits need raising over winter.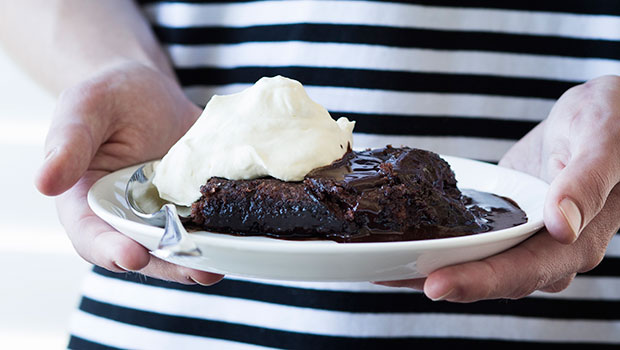 Ray's fast and easy recipes have a little more to them but, as he says, it's all about planning and I am planning to have some bratwurst sausages, pork mince and lamb chops in my fridge next week so I can whip up his stir-fried pork with rice noodles, a bratwurst hotdog and lamb chops with feta and cucumber, crushed lemony peas and risone.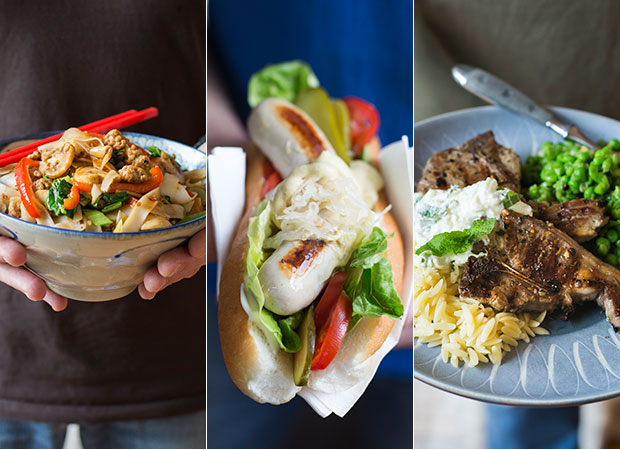 Also this week
• Aaron Brunet shows how to make the best gourmet peanut butter
• Will Eaglesfield on the trials and tribulations of raising hens
• Peter Gordon makes flavoursome vegetable stock
https://www.eatwell.co.nz/hot-topics/whats-on/2730/Bite-magazine-Editors-picks-May-9/